Evergreen Engineering & Resources
18-G, Jalan Semenyih Sentral 2,
Semenyih Sentral,
43500 Semenyih,
Selangor, Malaysia.

+603-87244168

+603-87244158

Fisher Chemical for GC Standard
Chemicals and Reagents --- Fisher Chemical for GC Grade ---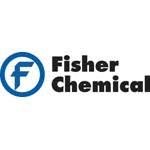 Whatever your field of activity make Fisher Scientific your partner of choice for chemicals and reagents.
Fisher Chemical offers a comprehensive portfolio of solvents and reagents for laboratories engaged in research, development and analysis at any level: from routine analysis, chromatography and trace elemental work to drug toxicology studies, proteomics and environmental testing.
Fisher Chemical supplies chemicals and reagents needed on a daily basis to meet the analytical challenges which are:
Maintain low contamination levels to achieve maximum performance in Liquid Chromatography & Trace Elemental analysis
Improve detection limits for the most demanding analytical applications
Obtain accurate, reproducible results faster, safer and easier.
| | | | | | |
| --- | --- | --- | --- | --- | --- |
| No. | Chemical Name | % | Brand | Product code | Packing |
| | Used for GC | | | | |
| 1 | Acetone, Distol, for GC, 2.5 L | | Fisher Chemical | FKC#A/0603/17 | 2.5L |
| 2 | Acetonitrile, Distol, for GC, 2.5 L | | Fisher Chemical | FKC#A/0623/17 | 2.5L |
| 3 | Acetonitrile, Distol, for GC, 2.5 L | | Fisher Chemical | FGC#A/0623/17 | 2.5L |
| 4 | Chloroform, Distol, for GC, stabilized, 2.5 L | | Fisher Chemical | FGC#C/4963/17 | 2.5L |
| 5 | Cyclohexane, Distol, for GC, 2.5 L | | Fisher Chemical | FGC#C/8933/17 | 2.5L |
| 6 | Dichloromethane, Distol, for GC, 2.5 L | | Fisher Chemical | FKC#D/1853/17 | 2.5L |
| 7 | Dichloromethane, Distol, for GC, 2.5 L | | Fisher Chemical | FGC#D/1853/17 | 2.5L |
| 8 | (P) Diethyl ether, Distol, for GC, stabilized, 2.5 L | | Fisher Chemical | FKC#D/2503/17 | 2.5L |
| 9 | Ethyl acetate, Distol, for GC, 2.5 L | | Fisher Chemical | FKC#E/0903/17 | 2.5L |
| 10 | Ethyl acetate, Distol, for GC, 2.5 L | | Fisher Chemical | FGC#E/0903/17 | 2.5L |
| 11 | Hexanes (approx. 95% n-hexane), Distol, for GC, 2.5 L | | Fisher Chemical | FKC#H/0403/17 | 2.5L |
| 12 | Hexanes (approx. 95% n-hexane), Distol, for GC, 2.5 L | | Fisher Chemical | FGC#H/0403/17 | 2.5L |
| 13 | Methanol, Distol, for GC, 2.5 L | | Fisher Chemical | FKC#M/4053/17 | 2.5L |
| 14 | Methanol, Distol, for GC, 2.5 L | | Fisher Chemical | FGC#M/4053/17 | 2.5L |
| 15 | Toluene, Distol, for GC, 2.5 L | | Fisher Chemical | FKC#T/2323/17 | 2.5L |
| 16 | Toluene, Distol, for GC, 2.5 L | | Fisher Chemical | FGC#T/2323/17 | 2.5L |