Evergreen Engineering & Resources
18-G, Jalan Semenyih Sentral 2,
Semenyih Sentral,
43500 Semenyih,
Selangor, Malaysia.

+603-87244168

+603-87244158

Eyela
Laboratory Equipment --- Evaporators - Rotary Evaporator ---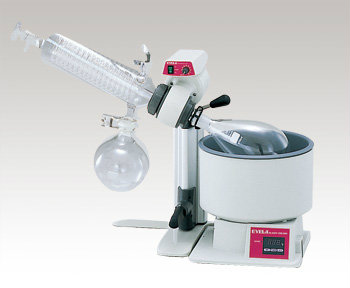 Rotary Evaporator N-1000 / N-1100 Series
Available in:
S series – Standard, inclined double spiral type.

V series – Vertical, space-saving type.

T series – Dewar vessel type suitable for substances with low boiling point.

Rotation speed: 20 – 180rpm

Evaporation capacity: 25mL/min (water) max.

Flexible system configuration combined with a variety of peripheral equipment.