Evergreen Engineering & Resources
18-G, Jalan Semenyih Sentral 2,
Semenyih Sentral,
43500 Semenyih,
Selangor, Malaysia.

+603-87244168

+603-87244158

( New Stock arrived ) Hand Sanitizer, 25L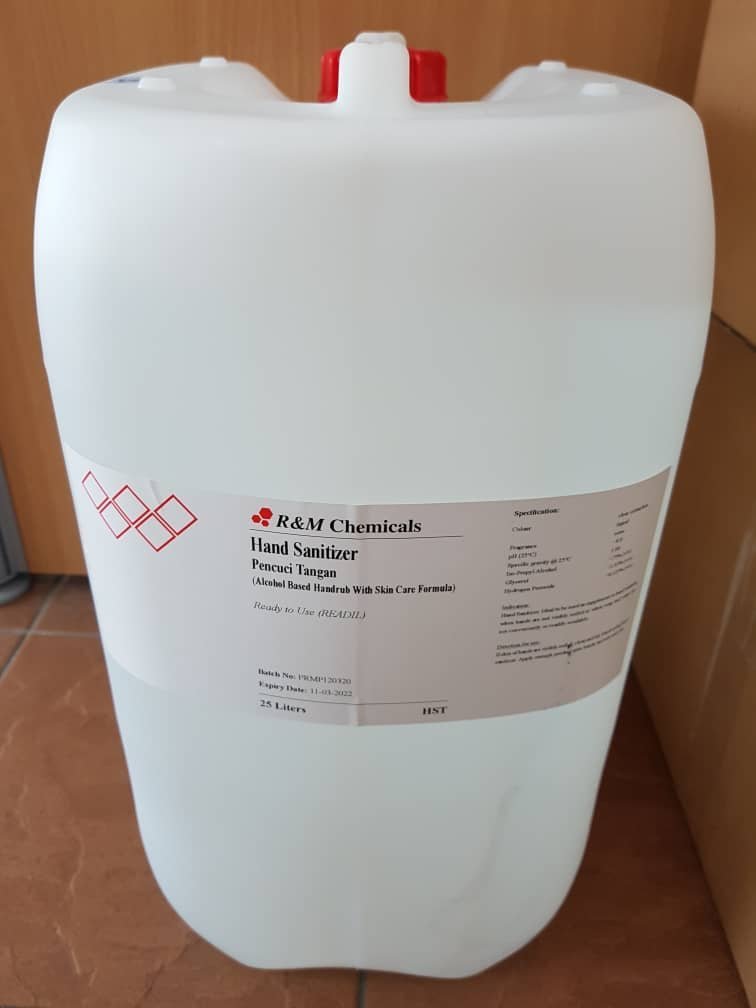 Download
SDS_-_Hand_Sanitizer.pdf
(74.72 KB)
COA_Hand_Sanitizer_2020.pdf
(12.44 KB)
Hand Sanitizer 25L

Analytical Data:


Analysis
Specification Value
Results
Color
Fragrance
pH (25oC)
Specific gravity @ 25oC
Iso-Propyl Alcohol
Glycerol
Hydrogen Peroxide
clear colourless liquid
none
~8.0
1.00
<75% (v/v)
<1.45% (v/v)
<0.125(v/v)
passes test
passes test
8.2
1.00
75%
1.45%
0.125%

Hand Sanitizer
➺ Product of Malaysia
➺ Disinfectant hand sanitizer
➺ 75% Iso Propyl Alcohol
➺ Eliminates 99.9% of harmful bacteria
➺ Widely used by clinics, hospitals, schools, offices, restaurants, etc.



Please contact us if you have inquiry for bulk purchase, 017-3475658 or 03-87244168
We are registered with MOF Malaysia, and we are welcome any university, research center, and Hospital to call us if you have any inquiry for Laboratory Equipment, Chemicals, and Glasswares & Plasticware.