Evergreen Engineering & Resources
18-G, Jalan Semenyih Sentral 2,
Semenyih Sentral,
43500 Semenyih,
Selangor, Malaysia.

+603-87244168

+603-87244158

EZ-Pi Plus
Laboratory Equipment --- Kibron Tensiometer ---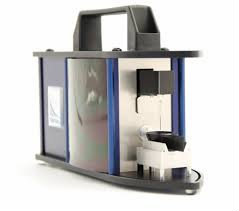 Kibron EZ-Piplus - both du Noüy and Wilhemly technique, using the same probe
Kibron EZ-Piplus was designed and built with reliability and ease of use in mind. EZ-Piplus is compact size, robust and rugged to provide users highest quality data anywhere, anytime. State-of-the-art sensor technology and intuitive user interface. EZ-Piplus is a true winner.
EZ-Piplus - accurate and fast surface and interfacial tension measurements.
an easy-to-use high precision instrument for basic research in surface chemistry
a simple, robust tensiometer for educational purposes, no special training needed
quick alert in monitoring ground water quality, presence of oils, solvents etc.
an ideal instrument for the metal plating industry
excellent for oil refineries for the monitoring of sour water
a tensiometer designed for outside laboratory use
Specification:
| | |
| --- | --- |
| Principle of operation: | minituarized Du-Noüy/ Wilhemly |
| Measuring range: | 1-350 mN/m |
| Accuracy/sensitivity: | better than 0.1mN/m |
| Sample cup material: | Polypropylene / Glass / Teflon |
| Sample volume: | 0.5-3ml |
| Weight: | 1.3 kg |
| Dimensions: | 26 x 8 x 16 cm (10.2 x 3.1 x 6.3 in) |
| Average time per measurement: | Around 30 seconds |
| Power/communication: | Power is supplied through the same USB port used for communication |