Evergreen Engineering & Resources
18-G, Jalan Semenyih Sentral 2,
Semenyih Sentral,
43500 Semenyih,
Selangor, Malaysia.

+603-87244168

+603-87244158

Separatory Funnel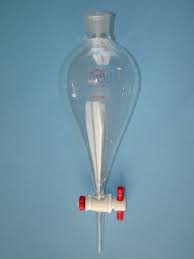 Separatory Funnel
Details
Brief Instruction:
Separatory funnel also known as a separating funnel. It is a piece of laboratory glassware (borosilicate) used to seperate the components of a mixture into two immiscible solvent phases of different desities. NICE's separatory funnel has a plastic stopper at the top and a PTFE stopper at the bottom.
Model
8543
Capacity
125 ml
250 ml
500 ml
1000 ml
2000 ml