Evergreen Engineering & Resources
18-G, Jalan Semenyih Sentral 2,
Semenyih Sentral,
43500 Semenyih,
Selangor, Malaysia.

+603-87244168

+603-87244158

Glass Tubing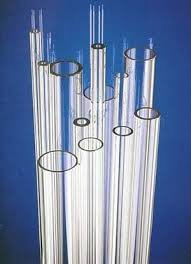 Glass Tubing
Details
Brief Instruction:
NICE's glass tubing are hollow pieces of borosilicate glass. It can be cut or bent to connect other pieces of lab equipment. Glass tubing is frequently attached to rubber stopper.
P.S: Our company provide glass tubing cutting services. Please do not hesitate to contact us for further information.
Model
1291
External Dimension
5 mm
6 mm
7 mm
8 mm
9 mm
10 mm