Evergreen Engineering & Resources
18-G, Jalan Semenyih Sentral 2,
Semenyih Sentral,
43500 Semenyih,
Selangor, Malaysia.

+603-87244168

+603-87244158

Vacuum Desiccator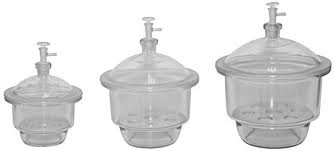 Glass Vacuum Desiccator
Details
Brief Instruction:
Vacuum Desiccator is basically had same outlook as non-vacuum desiccator. A stopcock will be included at the cover to permit the desiccator to be evacuated. A vacuum hose will be connected to the stopcock in order to remove excess air from the inside of the chamber.
P.S : We got sell desiccator parts(cover, porcelain plate, glass stopcock) separately. Pls do not hesitate to contact us for futher information.
Model
1354
Capacity
150 mm
180 mm
210 mm
240 mm
300 mm
350 mm