Evergreen Engineering & Resources
18-G, Jalan Semenyih Sentral 2,
Semenyih Sentral,
43500 Semenyih,
Selangor, Malaysia.

+603-87244168

+603-87244158

Measuring Cylinder, Round Base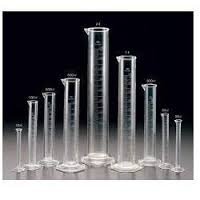 Measuring Cylinder, Round Base
Details
Brief Instruction:
Glass measuring cylinder also name as glass graduated cylinder. It is a tall container with volume scale on it and is mostly used to measure the volume of a liquid. Measuring cylinder are basically more accurate and precise than beaker or other laboratory flask.
Model
1601
Capacity
5 ml
10 ml
25 ml
50 ml
100 ml
250 ml
500 ml
1000 ml
2000 ml
5000 ml