Evergreen Engineering & Resources
18-G, Jalan Semenyih Sentral 2,
Semenyih Sentral,
43500 Semenyih,
Selangor, Malaysia.

+603-87244168

+603-87244158

Glass Filter Funnel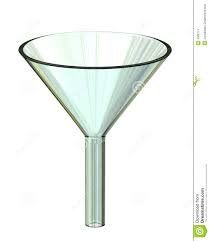 Glass Filter Funnel
Details
Brief Instruction:
Glass filter funnel have a thin neck can used to help transfer chemicals from one container to another. When used with filter paper, filter funnel can be used to remove fine particles from a liquid in a process call filtration.
Model
1504
Capacity
40/40 mm
50/50 mm
60/60 mm
75/75 mm
90/90 mm
100/100 mm
120/120 mm
150/150 mm
180/180 mm
210/210 mm
240/240 mm
300/300 mm