Evergreen Engineering & Resources
18-G, Jalan Semenyih Sentral 2,
Semenyih Sentral,
43500 Semenyih,
Selangor, Malaysia.

+603-87244168

+603-87244158

Glass Beaker, Low Form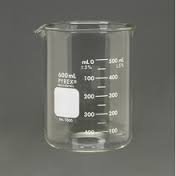 Glass Beaker, Low Form
Details
Brief Instruction:
Glass Beaker is a simple container which made by borosilicate glass for stirring, mixing and heat up liquids commonly used in many laboratories. Low form beakers are likely to be used in some way when performing jus about any chemical experiment.
Model
1101
Capacity
25 ml
50 ml
100 ml
150 ml
250 ml
400 ml
500 ml
600 ml
1000 ml
2000 ml
3000 ml
5000 ml
10000 ml