Evergreen Engineering & Resources
18-G, Jalan Semenyih Sentral 2,
Semenyih Sentral,
43500 Semenyih,
Selangor, Malaysia.

+603-87244168

+603-87244158

Filtering Flask, Graduated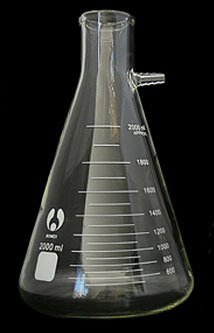 Filtering Flask, Graduated
Details
Brief Instruction:
Filter Filtering flask is a thick heavy-walled flask which provided with a side tube to connect with an aspirator, house vacuum or vacuum pump. Its mostly used for receiving filtering liquids.
Model
1431G
Capacity
250 ml
500 ml
1000 ml