Evergreen Engineering & Resources
18-G, Jalan Semenyih Sentral 2,
Semenyih Sentral,
43500 Semenyih,
Selangor, Malaysia.

+603-87244168

+603-87244158

Glass Petri Dish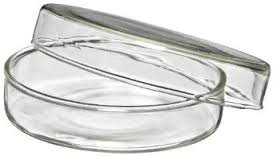 Glass Petri Dish
Details
Brief Instruction:
Glass Petri Dish is a flat dish with a cover which made by borosillicate glass. It usually used to grow bacteria, view plant germination and other applications.
Model
1177
Capacity
60 mm
75 mm
90 mm
100 mm
120 mm
150 mm