Evergreen Engineering & Resources
18-G, Jalan Semenyih Sentral 2,
Semenyih Sentral,
43500 Semenyih,
Selangor, Malaysia.

+603-87244168

+603-87244158

Gas Collecting Jar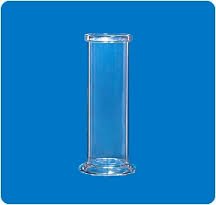 Gas Collecting Jar
Details
Brief Instruction:
Gas collecting jar is a glass container which used for collecting gas from experiment. It looks like a tube with a broad base and a broad opening.
Model
1473
Capacity
150/50 mm
200/50 mm
350/50 mm