Evergreen Engineering & Resources
18-G, Jalan Semenyih Sentral 2,
Semenyih Sentral,
43500 Semenyih,
Selangor, Malaysia.

+603-87244168

+603-87244158

Glass Mortar and Pestle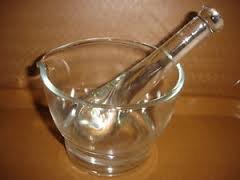 Glass Mortar and Pestle
Details
Brief Instruction:
Mortar is the bowl and pestle is the heavy club-shaped object. It is used to crushing and grinding ingredients. Glass mortar and pestle are fragile, but stain resistant and suitable for use with liquids.
Model
1383
Capacity
90 mm
120 mm
150 mm