Evergreen Engineering & Resources
18-G, Jalan Semenyih Sentral 2,
Semenyih Sentral,
43500 Semenyih,
Selangor, Malaysia.

+603-87244168

+603-87244158

Inoculation Loop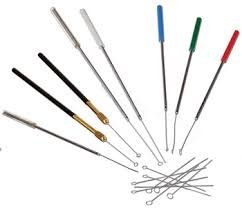 Inoculation Loop
Brief Instruction:
An Inoculation Loop also known as a microstreaker. It is a simple tool used mainly by microbiologists to retrieve an inoculum from a culture of microorganisms. The inoculation loop is sterilized in a fire to render the inoculation loop free from all forms of life.
Model
Details

Inoculating Loop, Plastic Handle

185 mm

230 mm

Inoculating Loop, Brass Handle

300 mm