Evergreen Engineering & Resources
18-G, Jalan Semenyih Sentral 2,
Semenyih Sentral,
43500 Semenyih,
Selangor, Malaysia.

+603-87244168

+603-87244158

Disposable Vinyl Glove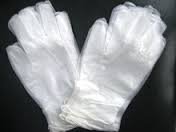 Disposable Vinyl Glove
Brief Instruction:
A vinyl glove is a glove made from a synthetic material composed of polyvinyl chloride and plasticizers that softens the material. It can used to protect wearer from chemicals, fat, oils, abrasion and punctures. Vinyl gloves do not fit like a latex and nitrile glove, they have a looser fit.
Model
Size

Disposable Vinyl Glove, Powder Free

S
M
L