Evergreen Engineering & Resources
18-G, Jalan Semenyih Sentral 2,
Semenyih Sentral,
43500 Semenyih,
Selangor, Malaysia.

+603-87244168

+603-87244158

Cork Ring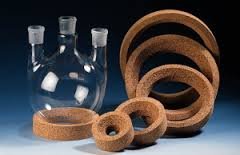 Cork Ring
Brief Instruction:
Nice's laboratory cork ring is made of compressed cork for supporting round-bottom flask or dishes. It have concave recesses and beveled edges as secure support for round-bottomed flasks.
Model
Size

Cork Ring

80 mm

100 mm

120 mm

140 mm
160 mm