Evergreen Engineering & Resources
18-G, Jalan Semenyih Sentral 2,
Semenyih Sentral,
43500 Semenyih,
Selangor, Malaysia.

+603-87244168

+603-87244158

Retort Clamp, Metal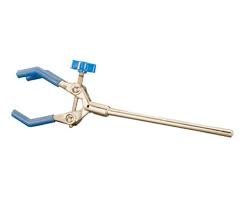 Retort Clamp, Metal
Brief Instruction:
A retort clamp is a device used to hold test tube, flasks, burette etc in position over something else (such as bunsen burner or beaker) in the laboratory experiment. There are two different type which are retort clamp with three prong and retort clamp with four prong. Both design feature precise regulation when gripping on glassware surface to reduce risk of breakage.
Model
Details

Retort Clamp, Metal

3 Prong (Large/ Small)

4 Prong