Evergreen Engineering & Resources
18-G, Jalan Semenyih Sentral 2,
Semenyih Sentral,
43500 Semenyih,
Selangor, Malaysia.

+603-87244168

+603-87244158

Pipette Pump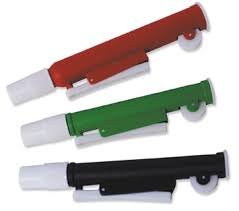 Pipette Pump
Brief Instruction:
Pipette pump also known as syringe pipet pump. It is a plastic instrument for measurement of liquids. It can accurate to filling and dispensing liquid from pipettes.
Model
Size

Pipette Pump

2 ml (Blue)

10 ml (Green)

25 ml (Red)