Evergreen Engineering & Resources
18-G, Jalan Semenyih Sentral 2,
Semenyih Sentral,
43500 Semenyih,
Selangor, Malaysia.

+603-87244168

+603-87244158

Disposable Nitrile Glove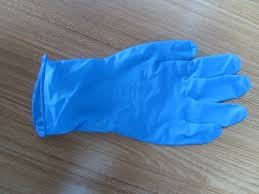 Disposable Nitrile Glove
Brief Instruction:
Nitrile Glove is a synthetic glove and contains no latex proteins. These gloves are a great alternative to the latex glove for people with latex allergies. Nitrile gloves are widely used in medical applications, medical personnel, laboratory stuff and for limited splash protection in chemicals.
Model
Size

Disposable Nitrile Glove, Powder Free

XS
S
M
L
XL