Evergreen Engineering & Resources
18-G, Jalan Semenyih Sentral 2,
Semenyih Sentral,
43500 Semenyih,
Selangor, Malaysia.

+603-87244168

+603-87244158

Autoclavable Biohazard Bag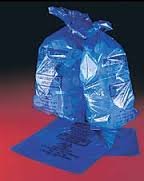 Autoclavable Biohazard Bag
Brief Instruction:
Blue autoclavable biohazard bag are made from a special grade of PP plastic with punture resistance. It is suitable for autoclave/incinerator disposal of cotaminated waste.
Model
Details

Autoclaved Bag, 100's/pack

300 x 400 mm

400 x 450 mm

500 x 750 mm