Evergreen Engineering & Resources
18-G, Jalan Semenyih Sentral 2,
Semenyih Sentral,
43500 Semenyih,
Selangor, Malaysia.

+603-87244168

+603-87244158

Mohr Clip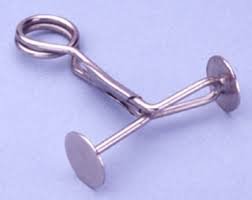 Mohr Clip
Brief Instruction:
Mohr clip is a kind of tubing clip or clamp. It is designed to quickly start and stop gasses or liquids through flexible tubes. It can also used in simple burettes as stopcock.
Model
Size

Mohr Clip

50 mm (Length)

40 mm (Height)